Since 2020, the residency center De l'écriture à l'image and the Science & Television Association (AST) are associated to integrate the documentary writing residency (created in 2009) to support projects of scientific documentaries, alongside other creative documentaries.
This residency aims to accompany authors from all horizons towards documentary writing for television and cinema.
This writing residency is part of the different actions of the AST / Pariscience Incubator, to facilitate the emergence of new talents and the birth and development of scientific documentary projects. Among the other actions of this incubator: the Scientific Ideas Fair, the calls for documentary projects, and Symbiosis – Make a film in 48h!
The residency takes place in May (1 week) and September (2 weeks) in Saint-Quirin, a small jewel in the center of the Vosges, halfway between Nancy and Strasbourg.
The residents are supported by two tutors:
Laurent Dené (Sancho&Co)
Vincent Gaullier (Look at Sciences)
For more information: https://ecritureimage.fr/documentaire/
SCIENTIFIC DOCUMENTARY PROJECTS that have been accompanied within the residence
2021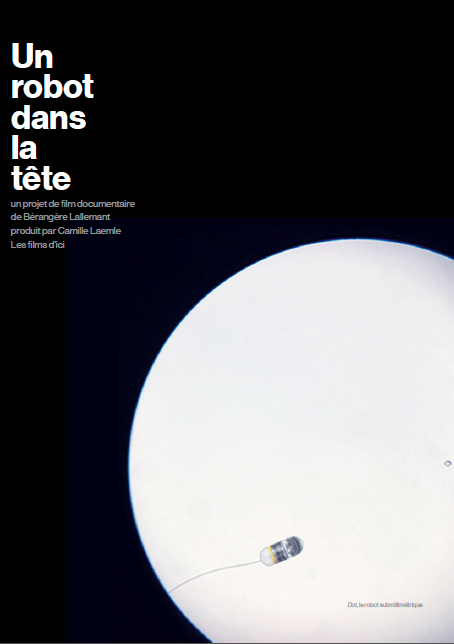 By Bérangère Lallemant
Bertrand is an enlightened inventor with a slightly crazy attitude. When his mother dies of a brain tumor, he wonders: could she have been saved? Ten years later, surrounded by researchers, he imagines a micro robot that will travel in the brain to treat. A new medicine will be born. A robot in the head slips into the alternative brain of these visionaries and observes the work of ideas, the energy of commitment, the strength of ethics in the face of the laws of physics, medicine and the market.
Producer: Camille Laemlé (Les films d'ici)
Grants obtained: Writing grant, CNC – Brouillon d'un rêve, SCAM
Bio: After studying graphic design and typography at the École Estienne and then at the Imprimerie Nationale, I work as a freelance graphic designer for galleries and contemporary art centers, music labels, festivals. From 1997 to 2012, I realized credits for TV shows and short programs, as well as credits and posters for Henri-François Imbert's films. I finally specialize in the design of interactive applications for television and ensure, from 2010 to 2018, the creative direction of the design studio within the company Cisco. In 2017, I decided to leave new technologies and multinationals. I want to enjoy my experiences and "tell stories". Since then, I have been directing animated sequences and credits for documentary films, subjects for the Karambolage show and films for digital.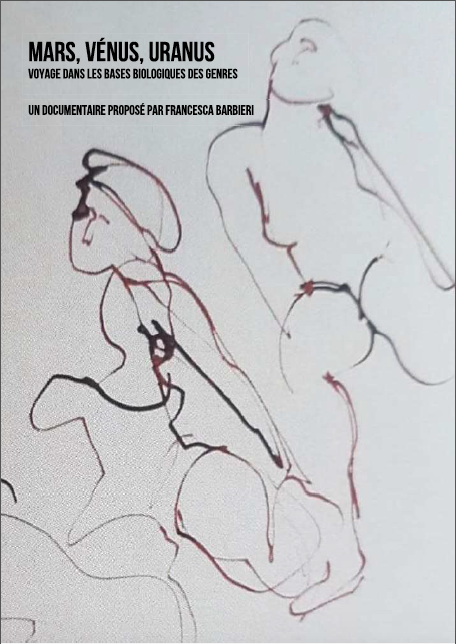 Mars, Venus, Uranus. Journey into the biological bases of gender
By Francesca Barbieri
A pangender scientific documentary. In the dreamlike atmosphere of an old house where strange events follow one another, Uranus leads his intimate quest for identity. To his interrogations echo the explanations of scientists in their laboratory. In an alternation between the house and the laboratories, we will discover how hormones orchestrate the cerebral differentiation that makes us male and female. Deciphering these mechanisms will reveal the mosaic nature of the brain and open up the existence of a number of sexualities and genders.
Producer: in research
Grants obtained: Brouillon d'un rêve, SCAM (pending)
Bio: After studying Physics at the University of Rome and a PhD in neuroscience at the Polytechnic of Turin, I pursue my scientific research in neuroscience for ten years in Italy, Spain and France. Initially following a theoretical approach from physics, I became increasingly interested in experimental biology. Between 2015 and 2019, I take the step and start electrophysiology on a subject of social behavioral biology in a laboratory of the University Paris-Descartes. In 2019, I decide to change my life. I want to combine my love for documentary film with my passion for science. I take advantage of a sabbatical year to train in documentary film, video editing and to write my first science documentary project.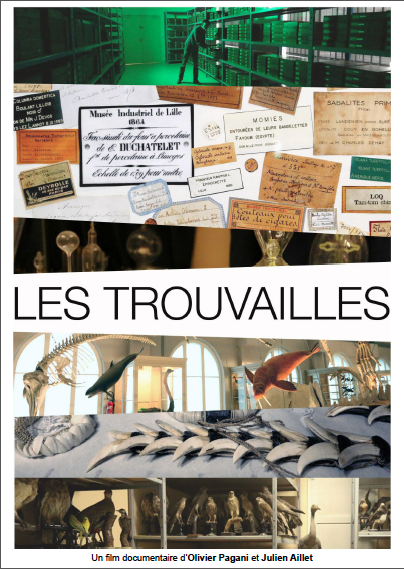 By Olivier Pagani & Julien Aillet
For 200 years, the Natural History Museum of Lille has been accumulating objects in a space that hasn't moved for over a century. Today, it is closing for works and in the reserves, strong of half a million objects, things will be considered differently. Here everything has already been found, but what has changed́ is the relationship of man to nature and to his nature. Soon, the Museum will have doubled in size and taken a leap in time. Objects will circulate between the storerooms and showcases, masks and machines will burst into the midst of animals and rocks, new questions will be asked about ancient objects. As in any move, everyone will make their own finds.
Producer: in research
Bio: Olivier Pagnani is a director and teacher. He directed Les indiens, a documentary on the (Education film festival – Helsinki, Production : Supermouche, dscubba) ; or Romani Street view, a documentary school trip (Les rendez-vous de l'histoire Festival – Blois, Rencontres sciences et cinéma – Marseille, Production : dscubba). Julien Aillet is an actor and director. Over the years, he has had the opportunity to lead a large number of projects involving very diverse audiences, in urban and rural areas. This has given him a great taste for listening and observing people, social groups and worlds. Last projects : Olivier Pagani's Les Indiens (writing consulting, storyboarder, set designer); L'âge d'or, theatrical research laboratory around archaeology (director).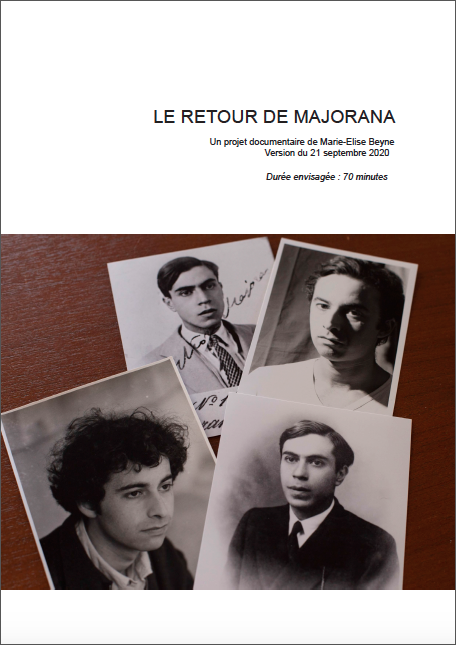 By Marie-Elise Beyne
On March 25, 1938, the young physicist Ettore Majorana embarked on a ship bound for Palermo. And disappeared. His body was never found. What feelings led him to take this decision? At a time when Fascism was gaining ground in Europe, did he foresee that his discoveries about the atom could be used to create nuclear weapons? What does his death teach us? What did he seek to reveal to us by disappearing?
Producer: Thomas Schmitt (La chambre aux fresques)
Grants received: Writing grant, Région Nouvelle Aquitaine
Bio: Marie-Elise Beyne directs historical and political documentaries for television. She then developed a film in residence at Lussas, Revoir Cergy, about the new town where she grew up. This personal work on the landscape continues today for the Observatoire Photographique des Paysages. In 2019, she co-directs Dans la maison rouge, a film in which the People's House in Limoges becomes the echo chamber of activists' stories. Filming places, what happens there, what happened there, is at the center of her work.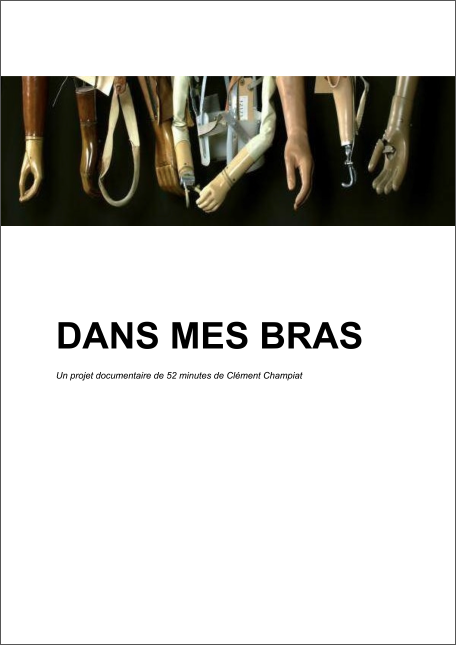 In my arms (ex Neuroprostheses)
By Clément Champiat 
In a rehabilitation center near Nantes, Théo, a young man of 21, begins a difficult rehabilitation protocol following the amputation of his left arm. Technical and medical advances have recently given birth to neuroprostheses, a new generation of robotic limbs that can be controlled intuitively, by thought. A French first for a man, a heavy operation of the nervous system, followed by an uncertain rehabilitation. Theo's story is that of the repair of an incomplete body through man-machine fusion. Shaken by the physical difficulty of the re-education and the doubt as to the relevance of his choice, he will discover that another way than his own, without equipment, is possible. Little by little, his view of this technology will change. His future identity, singular, will it be neither completely "one-armed", nor completely "as before", nor completely "cyborg" ?
Producer: Florent Chevolleau, Anne Rochefort (Magnéto TV)
Bio: Clément Champiat is a TV journalist and former engineer in environment and health. He has been awarded several times at the Pariscience incubator for his writing and directing work. His documentary writing activity focuses on the evolution of life and the relationship between Man and his environment.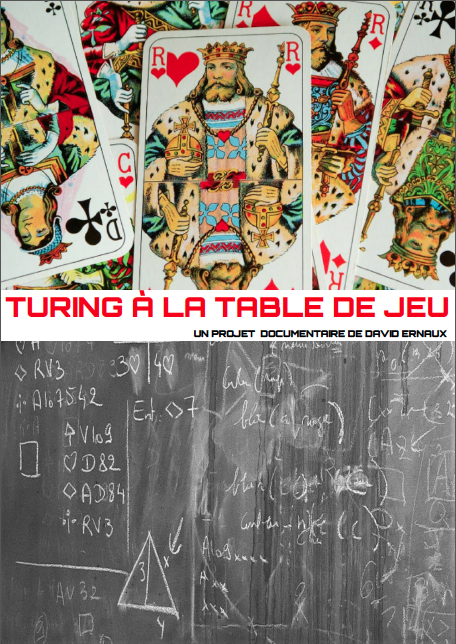 Turing at the game table (ex IA 2.0)
By David Ernaux 
Making software to play bridge is much more complex than creating a chess or go champion. It is no longer a question of creating an opponent who surpasses us, but a partner who understands us and makes himself understood. The team of the young start-up Nukkaï is working on this explicability challenge with an original approach: hybrid artificial intelligence. The competition is approaching. The program will play with experienced players, it will have to convince them of its ability to understand the game. Is this the ultimate step towards the intelligent machine conceptualized by Alan Turing 70 years ago?
Producer: in research
Bio: After training in science journalism, David Ernaux participated in the programs E=M6, C'est pas Sorcier and Galilée (La Cinquième). His most recent works are web series broadcasted for Universcience and CANOPE: Théâtre des Machines, Corpus, Art et Sport. At the same time, he studied sociology of science (Centre Koyré) and history of technology (Paris Descartes), which brought him elements of epistemological reflection and some film ideas.