UN FILM À LA PATTE
UN FILM À LA PATTE was created in 2013 in Strasbourg by two experienced producers, Ariane LE COUTEUR and Agnès TRINTZIUS, and a third producer, Laure BERNARD joined the team, consolidated by three other collaborators.
They produce mainly documentary films or series in the fields of discovery, science, archaeology, human adventure, arts and culture, as well as social issues. Their productions clearly reveal the high level of quality we aspired to.
They work in close collaboration with European broadcasters such as ARTE and France Télévisions as well as international producers and distributors.
See movies catalog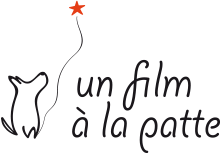 Address:
37, rue du Fossé des Treize
67000 Strasbourg - France
Phone: +33 (0)9.51.93.41.05
E-mail: contact@unfilmalapatte.fr
AST member(s):
Ariane Le Couteur, Producer
Agnès Trintzius, Producer