LITTLE BIG STORY
Founded by an experienced producer and based in Paris, Little Big Story focuses exclusively on producing documentaries for all media.
This approach is based on the idea of a demanding citizen-viewer, interested in understanding the forces shaping our world. It's a forward looking approach, suited to ambitious projects and diversified financing.
All our stories are aimed at an international market and have the potential of reaching a wide audience. Little Big Story produced NUMBER 387 (ARTE/RTBF in coproduction with Stenola Productions & Graffiti Docs), THE WORLD ACCORDING TO AMAZON (France tv, Radio CANADA), THE RANSOM (ARTE/RTBF in coproduction with Belgium and 15 broadcasters); The Empire of red gold (FRANCE2, TV5 Canada, RTS, RTBF, YES) in coproduction with Canada, Switzerland: Hitler's bankers (FRANCE5, ARD, RTS, RTBF) and Oleg's choice (FIPA competition, DOK LEIPZIG international selection)…
LITTLE BIG STORY LAB is dedicated to immersive films and based in Saint Etienne.
See movies catalog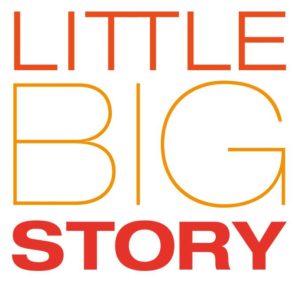 Address:
182, rue La Fayette
75010 Paris - FRANCE
Phone: +33 (0)1 84 79 20 50
AST member(s):
Valérie Montmartin, Producer
Sophie Parrault, Producer