FRED HILGEMANN FILMS
Fred Hilgemann Films (FHF) is an independent production company founded in 2012 by Marie-Anne Sorba & Jean-Marc Cazenave. Based in Paris, they also have a desk on the French Riviera.
They mainly dedicate their creativity to demanding documentaries about Science and Environment issues. Outstanding shots, exciting story-tellings, impacting characters, innovative animations and a stirring original music are the main ingredients of their films. Their teams are built on various generations and experiences of film-making because they believe that diversity is the key of creation. They think that films not only reflect the world but that they also have the power to change it.
They trust them in our country: ARTE, France Télévisions (France 5, France 3).
Abroad, their films are distributed in Europe and Asia.
See movies catalog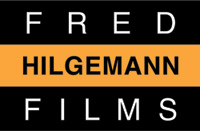 Address:
224, avenue de la République
83000 Toulon - FRANCE
E-mail : contact@fredhilgemann.fr
Fred Hilgemann Films - Paris
9, rue Huntziger
92110 Clichy - FRANCE
Email : contact@fredhilgemann.fr
AST member(s):
Jean-Marc Cazenave, Producer
Marie-Anne Sorba, Producer