FONDATION MAISON DES SCIENCES DE L'HOMME / CANAL-U
Created in 1963 by the historian Fernand Braudel, the FMSH continues the original project, while adapting it to contemporary circumstances.
Our Foundation supports innovative, pioneering and international research in humanities and social sciences, and disseminates knowledge to the greatest number of people in order to respond to the major challenges facing our society.
By supporting each year nearly 400 researchers from around the world and ensuring the dissemination of a wide range of scientific resources, the FMSH is the largest humanities and social sciences foundation in France.
For 60 years, the Foundation has been advancing knowledge in humanities and social sciences to better understand the complexity of the world and explore the common challenges facing our societies.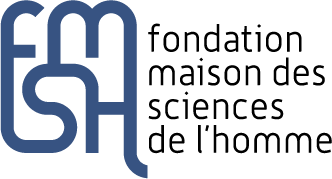 Address:
54 boulevard Raspail
75006 Paris, FRANCE

AST member(s): 
Damien Poïvet, Media & Science Mission - Canal-U Project Manager