AGAT FILMS & CIE / EX NIHILO
AGAT Films & Cie and EX NIHILO is a collective grouping nine producers inspired by common values that do not rule out each one's point of view and sensitivity.
This respect of difference, indispensable to every collective undertaking, is the basis of a company philosophy that strives to preserve the balance between a principle of pleasure (each producer's desire) and a principle of reality (the smooth running of the company).

This basic structure has allowed us to produce in a wide variety of genres: original documentaries, scientific programming, animated films, theme evenings, live performances, films for the cinema, series, TV-movies, etc.

This synergy, this continual movement between documentary and fiction, is viewed by the collective as one of the ways to explore our relationship with our times, to participate in the understanding and questioning of the age. It is also a basic condition to maintain a spirit of independence and creativity that runs counter to any formatting or standardization of productions.

Fully aware of the cultural dimension of our activity that cannot be subject solely to market laws, we staunchly defend the realm of public television, the best guarantor of artistic creation and of the renewal of its forms and talents.

The arrival of digital technology and, more specifically, the multiplication of broadcasting outlets and viewing methods require the creation and circulation of distinctive and prestigious programmes from a production company with a strong identity.
See movies catalog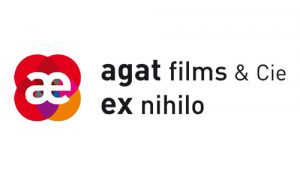 Address:
52, rue Jean-Pierre Timbaud
75011 Paris - FRANCE
Phone: +33 (0)1 53 36 32 32
E-mail: courrier@agatfilms.com
AST member(s):
Blanche Guichou, Producer