13 PRODUCTIONS
To question the world, investigate on its inner workings, highlight the breaking points and the new lines of utopia by showing the life of committed men and women ; this is what drives us at 13 Productions to produce documentaries, fiction, and to shapewritings of the future.
Producing films of directors we love working with, discovering new talents and helping them to thrive, going beyond the boundaries to open up new horizons and collaborate with new partners in international co-productions, those are our goals at 13 Productions.
Because we still believe diving in to the world to narrate its reality, recount its history, explore its humanity, makes sense.
From Marseille wherewe are born to Paris where weal so settled, our teams are focused on developing and producing documentaries on politics, history, society, discovery, sports, culture, investigation. Fiction, short feature films, digital projects are also going along the way.
Because we still believe the works of our directors are food for thoughts for the public.
Awarded « Best Young Producer » by the Procirep when we first started and « Most distributed worldwide documentary » of 2014, we were awarded in numerous festivals as well since then. We produce around 20 documentaries a year, TV shows, fictions and long feature films, and weshowcase a 400 titles long back catalogue.
Because we still believe cinema and television are one of the ways to change the world.
See movies catalog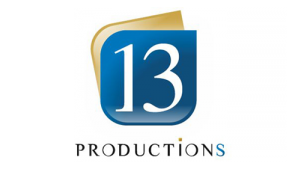 Address:
13 Productions - Marseille
1, rue Elie Pelas
13016 Marseille - FRANCE
Phone: +33 (0)4 91 09 14 23
13 Productions - Paris
3, impasse Mousset
75012 Paris - FRANCE
Phone: +33 (0)1 40 26 06 97
E-mail: contact@13productions.fr
AST member(s):
Cyrille Perez,  Producer
Gilles Perez, Producer